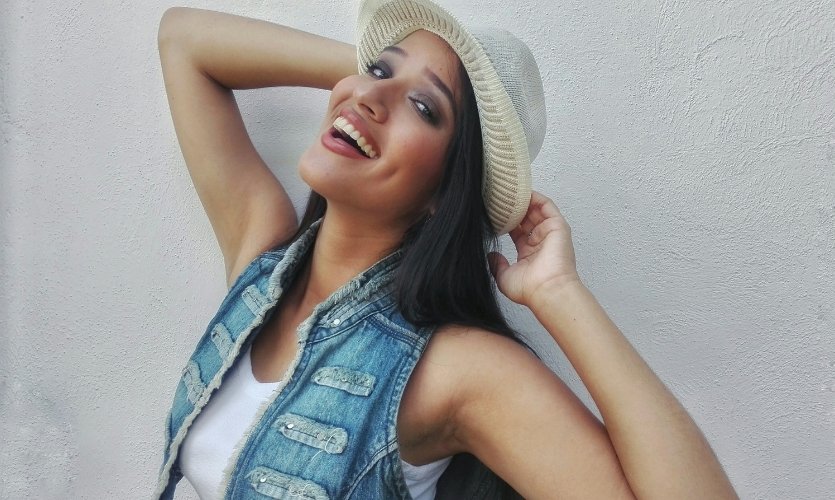 I took this picture recently, I do not usually take pictures often because I really do not like it . But every time I feel pretty or well-groomed, I try to do it; Accompanied of course with a smile on my face.
I want to give them a smile to end the day, it seems a lie, but just smiling can make a person happy, or ourselves. Many times we forget to do it, because of the worries or obligations that we have on a daily basis; We forget the importance that it has, since it can define how others perceive us.
Having a smile on your face does not mean there are no problems or difficulties, but it is good to do it at least once a day. I think that smiling, beyond showing happiness, is synonymous with hope and faith.
Do not forget, next time give smiles to others, even people who are not to your liking. Maybe just by doing that, it really does not cost anything, you'll be helping someone who needs it.
You can also give hope to others.